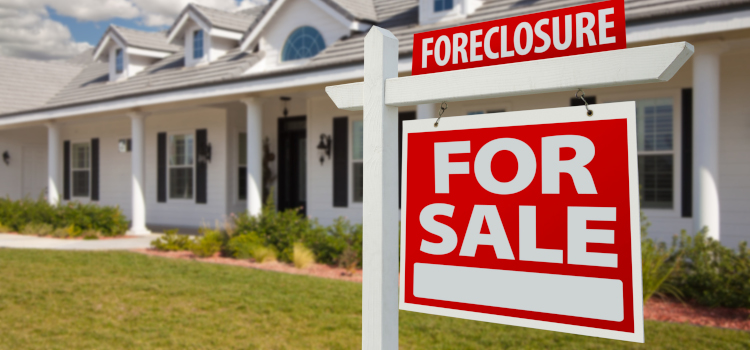 How to Buy a Foreclosed Home
Buying a foreclosed home is becoming more common in the highly competitive nature of today's housing market. In the current market, many buyers, first-time or otherwise, are getting outbid by other, more experienced buyers and investors. Buying a foreclosed home can help you circumvent some of the more competitive aspects of home buying and has less restrictive qualifications than a traditional process.
How to Buy a Foreclosed Home
Since the mortgage crisis of 2008-2009, buying a foreclosed home is easier than it has been in the past. One of the most significant advantages of buying a foreclosed home is the price. Buyers with below-average credit scores or new buyers with thin credit histories are able to buy foreclosed homes and several specialized programs assist with the purchase of these homes.
How to Find Foreclosed Homes
While foreclosed homes may not be as easy to find as traditional homes, you can still search for them on several websites where you'd look for MLS listings. In addition, you can find foreclosed home listings on websites, banks, real estate listings, and even through local newspapers.
Several websites are for foreclosure listings specifically. You can use several websites, but here are a few to provide you with an excellent place to start.
HUD Homes USA lists all HUD home availability from single-family homes and townhouses to condos. Search by zip code to find foreclosed home listings near you.
Note that HUD homes, or homes through the Department for Housing and Urban Development, are often foreclosures in rural areas, so you're not likely to find homes in trendy cities on HUD sites. You will find homes that require a minimal down payment, however, so you may want to consider the cost of the house with relation to your commute.
HUD Foreclosed Homes allows you to search HUD home listings all over the US that are either in the short sale or auction phases. It costs $1 to register, but it lists multiple foreclosed homes.
Auction.com says you can search more than 30,000 investment homes you won't be able to find on MLS listings. Keep in mind that real estate investors will buy a foreclosed home at auction and then flip it to sell it at a much higher value. That being said, HUD homes always give single-person buyers precedent over investors to make fair housing available.
Zillow has a foreclosures option under BUY in their main menu, which allows you to search only foreclosure listings.
What to Expect When Buying a Foreclosed Home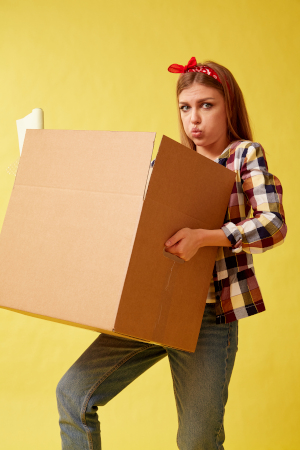 First of all, there are a few different stages of foreclosure you'll want to be familiar with, so you understand the type of purchase structure you'll be following.
Pre-Foreclosures
If a home is for sale and is listed as pre-foreclosure, this means that it's not officially foreclosed, but that the owner has been notified by the lender that they are in default because of missed payments.
The homeowners can still sell the property on their own during this time to avoid foreclosure on their credit history.
Short Sales
Short sales resemble a traditional home purchase as you're buying a conventional home. The current homeowner must have the agreement of the lender to "sell the property short," which means they'll sell it for less than what they owe on it.
While the owner is eager to get rid of the property in this type of sale, it's up to the lenders/banks to approve the terms. This process can sometimes take weeks or even months, so short sales often get a bad wrap. If you're patient and you genuinely find a good deal, though, it's worth the wait.
Sheriff's Sale Auctions
Once the homeowner officially defaults on the loan, lenders often turn foreclosed properties over to auctions managed by local law enforcement. The purpose of this type of sale is to get the house sold as quickly as possible. The property is sold to the highest bidder and is advertised in local newspapers and online.
You'll need to have the cash on hand for the down payment if you decide to purchase via auction. Some auctions do allow financing options, however, and you may be able to get home loans through a third-party lender, even for auction homes.
Bank-Owned or REO Properties
Bank-owned properties are commonly listed as REO properties or real estate-owned properties. This is because, if a house doesn't sell at auction, it reverts to the bank to which the mortgage payments were being made. Most banks have an REO department that handles these sales.
Government-Owned Properties
Homes purchased with government funds, like the Federal Housing Administration (FHA), the Department of Veteran's Affairs (the VA), and the Department of Housing and Urban Development (HUD) are taken back by the brokers who work for the agency.
To purchase a home like this, you'll have to work with an approved broker or real estate agent to proceed with the home's purchase.
How to Finance the Purchase of a Foreclosed Home
The excellent news about foreclosed homes is that you can still get loans to help you purchase them. Unfortunately, though, many traditional lenders shy away from providing loans on foreclosed homes. Still, there are several options, such as Fannie Mae's HomePath ReadyBuyer program or Freddie Mac's HomeSteps programs. These programs are aimed at helping provide fair and equal housing opportunities and often have less stringent financial requirements for things like your credit score.
There are also loans called 203(k) loans. These were designed by the FHA to help banks feel more comfortable about lending money for REO purchases, which banks typically consider high-risk. Borrowers are charged a mortgage insurance premium so the FHA can then guarantee the loans they make.
Buying a Foreclosed Home May Be Right for You
Often buying a foreclosed home can be cheaper. They're usually sold significantly below the market price with lower down payments and closing costs. There are even programs that assist with closing costs for HUD homes, which means you can save more money for the home or put it into savings.