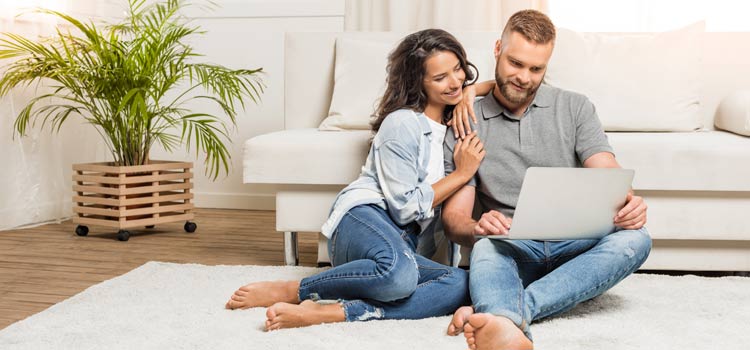 Can I Afford to Buy a House?
In the current economy, there are a lot of questions being asked about home buying like Can I afford to buy a house? Or How expensive of a house can I afford? If you're asking these questions, you're not alone. We'll talk about the ways you can determine if you can afford to buy a house.
Can I actually afford to buy a house?
The short answer is yes, but with a caveat: yes, you either can, or you will be able to afford a home once you understand how much you need to save for a down payment and other financial aspects you'll need to consider to purchase a home.
How expensive of a house can I afford?
Know where you want to live.
The first thing to do is to look at the area or areas in which you're looking to buy your home. Several factors can go into the house pricing in the area, such as school districts, crime rate, and the county in which it is in.



Research your desired locations
Once you've narrowed down the areas in which you want to live, the next step is to look at the housing prices in the regions and the real estate market. Several different factors set housing prices, and like all things, there are trends where pricing goes up and down, so watch the trends in your area carefully so you can plan out how much a down payment you'll need to make.



Look at your finances.
Ideally, the down payment on a home is 20% of the total cost of the house. While you may be able to make a lower downpayment, 20% or more will help keep your bid competitive, which increases the likelihood of getting the home you want, even in a crowded market.

Knowing the 20% rule, it's also essential to think about how much of a mortgage payment you can afford. You'll want to look at your total net income or the amount of income you make after taxes and other deductions. Once you have your total net income, you'll be able to figure out how much of a mortgage payment you can afford by calculating how much of that monthly net income is 28%.

To keep house payment affordable and sustainable, you don't want a payment that exceeds 28% of your monthly net income. Once you know that number, you'll be able to figure out how much of a house payment you'll be able to make each month.



Look at your credit score.
Your credit score, a number between 300 and 850 that shows your credit health, will be a significant determining factor when it comes to getting a good mortgage loan. Make sure to look at your credit score and do what you can to improve it. Lower credit scores are often a barrier to entry for home loans but not necessarily a permanent roadblock.


Get pre-qualified
Getting pre-qualified for a loan is the process by which a lender looks into your financial history and tells you how much you may be able to borrow for a home loan. This process can also help uncover red flags in your credit or payment history that require fixing before you qualify for a home loan.
Once you've done this work, you'll have a better idea of if you can afford and how much you can afford when it comes to buying a home.
Alternative ways to afford a home
There are a few different ways you can skirt the traditional home loan process and get into a new home a bit faster, even with a poor to fair credit score.
FHA Loans
The Federal Housing Administration Loan, or FHA loan, is issued by the Federal Housing Administration to home buyers who meet the loan requirements. Mainly, a borrower with a FICO credit score of 500 - 579 for a 10% down payment or a 3.5% down payment with a FICO score of 580 or higher. You'll also need verifiable employment history for the last two years. Unfortunately, if you are a freelancer, you'll need two years of freelancer experience to qualify, even if you had regular employment before your freelancing jobs.



VA Loans
If you are a veteran or an active member of the military, then the Department of Veterans Affairs, or the VA, will offer a $0-down mortgage loan. There isn't a minimum credit score requirement to receive this loan, but the VA will require a lender to review the loan and your finances. You may use a VA loan to buy a new home or refinance an existing mortgage.



USDA Loans
If you're looking to purchase a home in a rural area, you may be eligible for a US Department of Agriculture loan. To qualify for this loan, you'll need a credit score of at least 640 to qualify, a stable income, and 12 months of no late payments or collections.


Rent-to-Own
A rent-to-own agreement can be a much more affordable option for those looking to buy a home without as much money saved in the bank. A prospective buyer agrees with the seller to purchase the house over time. A fee of 3-5% of the purchase price is required as a deposit, and then a percentage of your monthly payments go towards paying the mortgage. This type of agreement allows you to live in the home before you fully own it and will enable you to save more money.
"Can I afford to buy a house?" With careful planning and saving, you can afford to buy a new home! Be sure to follow the tips above, do your research, and look at your expenses so you can make your home buying process more manageable.