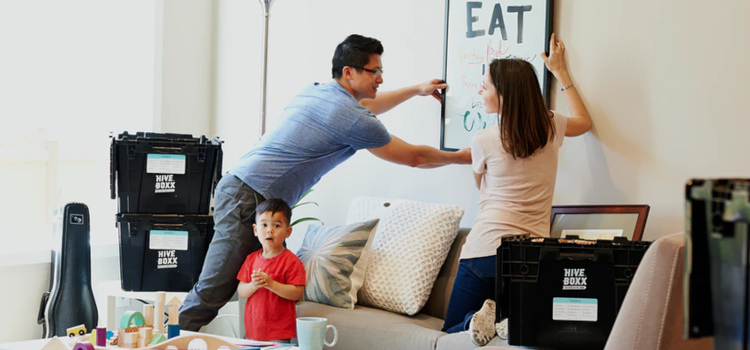 Financing 101: Advice for First-Time Home Buyers
Help for first-time homebuyers is all around you, if you know where to look. There are many moving parts in the homebuying process, and it's essential that you understand the fundamentals to start your home buying journey with a solid foundation.
Help for First-Time Home Buyers
To buy your first home, you'll need to get a loan to help you pay off the mortgage, but there are many requirements tied into your finances that can make a big difference in the types of loans and rates for which you can qualify.
But before we get into all the finer points of financing, let's look at some standard real estate terms, and what they mean so you feel empowered as you go through the process, knowing that you understand the jargon and what it all means.
There are a lot of finance-y words that come along with buying a home. Sometimes it feels like you need a degree in economics just to understand what's going on around you. While we won't be providing enough material for a degree, we think it's important to educate yourself on the terminology to be confident you're making quality decisions.
Annual Percentage Rate (APR). An APR is something you've probably already heard about car sales. The Annual Percentage Rate is the interest rate charged by your lender plus any additional fees you accrue during the home buying process.
Conventional Loan. There are a lot of financing options out there for first-time home buyers. A conventional loan refers to a loan you get through a mortgage lender that is backed either by banks or private investors. This is the "conventional" way many people buy their first homes, but they're not the only way!
Credit Score. Your credit score is a number between 300 and 850. Your credit score considers things like how much you make, how much debt you have, how often you make your payments on time, how many credit cards and other accounts you have open, etc. The higher your credit score, the better. Lower credit scores can make it difficult (but not impossible) to get financing for a home.
Closing and Closing Costs. There are additional costs associated with the end of the homebuying process called closing costs. These fees include things around insurance, surveys, and realtor fees, though there can be more. The costs do vary, so it's important to talk with your realtor about the typical closing costs in your area so you can plan to make sure you have the funds to pay for them.
Down Payment. Depending on the type of financing you get, your down payment can be either $0 or over 20% of the overall cost of the home. Traditionally, the down payment is 20% of the overall purchase price. Still, in highly competitive real estate markets where more people want to buy houses than houses for sale, people may bid higher than 20% to win the bid on the house. There are unconventional financing options with $0 down payment programs or have average down payments of about 3.5% of the overall purchase price. We'll get into those in the Financing Options section.
Lender. A lender is whatever bank or financial institution that's agreed to loan you money to buy the home. You are the borrower because you borrow that money to pay for the house and then pay the lender back over time via mortgage payments.
Mortgage. A mortgage is the money you owe to your lender to pay off your home loan. The lender gives you money to buy a home, and then over time, usually about 30 years, you pay them back in monthly payments called mortgage payments. Once your mortgage is paid off, you own your home/property completely. If you cannot make your mortgage payments, the lender will eventually take the property back, and you will have to vacate the home.
Mortgage insurance. Mortgage insurance is an additional payment you'll need to make if you purchase a home with a down payment under 20% of the overall cost of the house. The payments for mortgage insurance are called mortgage insurance premiums (MIPs) and are required for many non-conventional loans that have very low down payment options. This insurance helps protect the lender if you must default on your mortgage loan.
Default. If you cannot make your mortgage payments, your lender will give you time to catch up on late payments. If, after this "grace period," you are still unable to pay your mortgage, you will have to default on your mortgage. This means you agree with the lender that you cannot make payments, and the lender will then repossess the house, meaning you no longer have rights to it and will be evicted.
Single-Family Home. A single-family home is a home built to accommodate one family.
Types of Financing
There are several types of financing options for first-time homebuyers.
Conventional Loans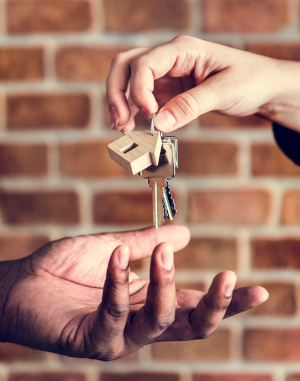 Conventional loans are a prevalent type of home financing. Typically, the lenders are mortgage companies attached to banks or who are backed by private lenders. These types of loans usually have strict rules when it comes to borrower qualifications like higher credit scores and healthy financial histories.
Suppose you're just starting with building your credit, or you're still rebuilding your credit and recovering from financial difficulties during the lock-down. In that case, you may not be eligible for a conventional loan. But there are other types of loans that have been specifically designed to ensure that first-time homebuyers can afford a home, even if their credit score needs work.
FHA Loans
The Federal Housing Administration, or FHA, has created financing programs for first-time homebuyers. An FHA loan has lower down payments (3.5%) and doesn't require a high credit score for borrowers to qualify.
These loans are a big help for first-time homebuyers because they lower the costs associated with buying a home and make it more affordable. There are other costs associated with FHA loans; however, because you'll be paying a down payment of under 20%, you'll also be required to pay a mortgage insurance premium (MPI).
Costs for MPIs can vary between 0.5% and 5% of the original mortgage loan per year. If you borrowed $250,000 and your annual MPI is 2%, then your payment is $5,000 a year or $416.67 a month.
VA Loans
A VA loan is given by the US Department of Veterans Affairs (VA). They don't lend the money themselves, but they do guarantee mortgages made by lenders that meet their qualifications. Having a VA guaranteed loan can mean $0 down payments and better terms because, essentially, the loan you get is government-backed which puts lenders at ease. After all, it's a wiser, safer investment for them.
Not everyone can qualify for a VA loan; however, you'll need to meet their military service requirements to be eligible. You can learn more about the VA loan requirements.
USDA Loans
The US Department of Agriculture gives USDA loans to incentivize buyers to purchase homes in rural areas. These types of loans are typically aimed at low-income and/or very low-income families so they can afford to purchase a home. You can take two routes for a single-family home: Single Housing Guaranteed or Single-Family Housing Direct. There are also Multi-Family housing programs, as well.
Be sure to check out the USDA website for more information on their rural home initiatives and loans.
Home Purchase Options
Just like there are multiple ways to finance a home, there are also several ways to purchase a home.
Conventional
The conventional process is what you've often read or heard about: you get a conventional loan, find a home, make a bid, and then work through the process. These types of transactions often involve a 20%+ down payment, closing costs and fees, and realtor fees.
Rent-to-Own
A rent-to-own home is a home that's a hybrid between renting and buying. With a rent-to-own contract, you'll live in the house as you pay towards the mortgage with an option to buy the house at the end of the lease agreement period or walk away and look for another home.
To learn more about rent-to-own homes, check out our article How do rent-to-own homes work & are they worth it?
HUD
HUD homes are homes that were purchased with an FHA loan but defaulted back to the Department for Housing and Urban Development because the homeowner couldn't keep up with their mortgage payments.
HUD oversees the FHA, so FHA loans are managed by HUD, as well. While HUD itself doesn't lend the money, it does assume responsibility for FHA defaults. HUD homes are often sold via auction at slightly below market value and can be a great deal for people looking to purchase a home who may not be able to qualify for a conventional loan.
HUD provides payment help for first-time homebuyers through its $100 Down Payment program and HUD Housing Counselors. While you'll need to use a HUD-approved real estate broker during the purchase process, HUD will cover the broker's fees as long as the language is included in the housing contract.
HUD also prioritizes buyers/residents (people who will buy and live in the home) over investors. The priority is a significant benefit, especially in competitive real estate markets where investors can often pay in cash and dominate the conventional home buying process.
To learn more about HUD homes, read our article Are Hud Homes a good deal?
Foreclosed
Homes are foreclosed when the owner cannot keep up with their conventional loan payments. The owner is given time to pay the lenders back and get up to date, but if the homeowner is unable to do that, then the lender, typically a bank, will take ownership of the house and do what they can to resell it and get as much of their investment back as possible.
There are several different ways to buy a foreclosed home. To learn more about purchasing a foreclosed home, check out our post, The Benefits of Buying a Foreclosed Home.
Advice for First-Time Home Buyers
Help for first-time homebuyers is there if you know where to look! If you're looking for more information on government-backed home loans, make sure you go to the department's website (it will be a .gov, not a .com) to get all the information. There will be several .com sites with the same or similar name, but the government does not officially back them, so don't use those to get your primary information.
Once you know your finances are where they need to be, what type of loan you can get, and what kind of home you'd like to purchase, then the fun part of looking at houses happens! Remember that many first-time home purchases are called "starter homes" for a reason: they're your first house, there to provide what you need for the time being. As your finances improve and your needs grow, you'll buy another home to take you to the next step in your life.
To see HUD and Rent-to-Own home listings in your area, check out our listings page and navigate to the city or state in which you'd like to look.