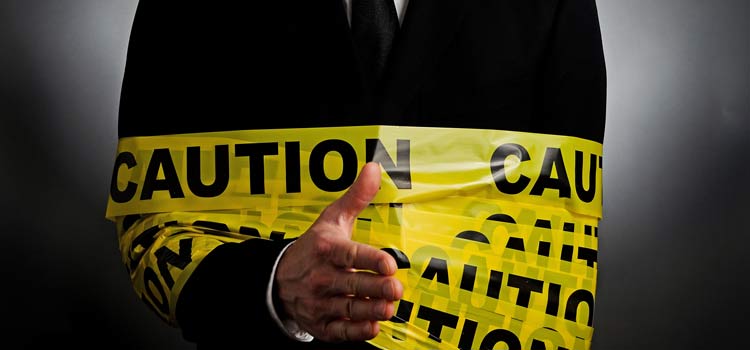 Avoiding Common Real Estate Scams
Buying, renting, or renting-to-own a home is a huge decision and commitment. There is so much to think about during the process, that being conned or scammed should be the last thing on your mind. It's the unfortunate reality though, that scammers are everywhere - even in the real estate market. In this FBI report, statistics show that last year there were 11,300 cases of real estate or rental fraud. The losses of these scams added up to almost $150 million dollars. Learn how to protect yourself from real estate scams below, and what to look out for.

Common Real Estate Scams and How to Avoid Them
Escrow Wire Fraud
With this type of scam, the scammer sends you an email, text message or other form of communication requiring you to visit their website and input personal details, including your bank account information. This information allows them to withdraw funds to an offshore account, with very little chance of that money being found and returned to you.

To avoid this, make sure you pay close attention to websites you visit. Often times scammers will change one letter in a link to make it look like the real one. To be absolutely safe, never click on any links. Always type the URL in directly.


Rental Scams
These types of scams are most commonly seen on sites like Craigslist. Often scammers will find pictures of real homes for rent or for sale elsewhere on the web, and repost these to Craigslist as the original owner.

When you inquire about renting it, the owner will be out of town and ask you to send upfront payment, or a cash deposit to view it, that will be applied directly to your first months rent.

To avoid this, never send money for an apartment you are unable to see first-hand. Further avoid scams by only dealing with apartment and home owners who you are able to connect with directly and verify they are the actual owner of the property.


Title Scams
This type of scam involves the homeowner receiving fake "title" documents after paying the down payment towards a home and moving in. Later they find out that the home is actually in the process of foreclosure.

To avoid this, always check that the owners you're dealing with are the real owners of a home. Also use a title company where you can be sure you're getting the legitimate title of a home.

Scams are unfortunately everywhere, but it is possible to avoid them through being vigilant about who you're dealing with and who and where you're revealing personal information. Always be sure to trust your gut in these situations, if something doesn't feel quite right, explore it a bit further to make sure you're protected.