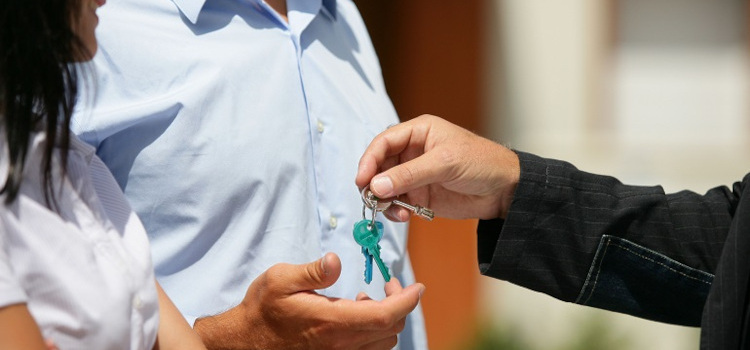 Everything to Know About Closing Costs
Closing costs must be paid at the closing of a purchase of a home, and many first-time homebuyers are surprised to learn that there's more to purchasing a home than getting a loan and making a down payment.
What are Closing Costs?
Closing costs are fees a home buyer must pay that are associated with the purchase of real estate. The good news? It's required by law that both you and the seller must be made aware of the closing costs and amount before the home purchase can be completed. While you may know the costs are coming, you don't want to be surprised by how much they are.
How Much are Closing Costs?
On average, a home buyer will pay between 3-6% of their new home purchase price in closing costs. It's important to note that closing costs can depend on your state and the type of loan you've received for the purchase of the home.
The mortgage lender is required to provide you with a disclosure form with estimated closing costs within three days prior to closing.
What are Different Types of Closing Costs?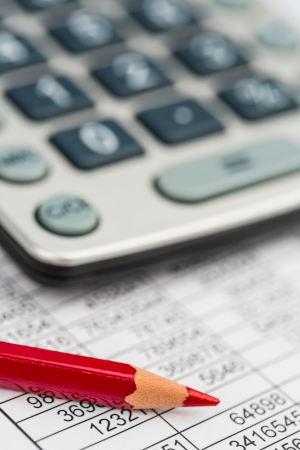 Mortgage Origination Fees (also called Application Fees). The lender charges a loan origination fee for loan application processing. This fee is usually 0.5% to 1% of the loan amount and can be negotiated, so be sure to see if you can get a lower rate if you're charged the full 1%.
Attorney Fee. This is a fee that a real estate attorney charges to prepare and look at purchase agreements and contracts. All states do not require this fee. Attorney fees usually cost between $500 and $1,500, depending on where you live.
Closing fee or Escrow Fee. This fee is paid to whoever handles the closing, so it can either go to a title company, escrow company, or an attorney. This depends on the state. This fee is about 1% - 2% of the cost of the home.
Courier Fee. The courier fee is charged to pull your credit reports. Some lenders don't charge this fee, but if they do, it is about $15 - $30.
Escrow Deposit. Depending on your lender, you may be required to deposit two months of property tax and mortgage insurance into your escrow account at closing.
Flood Determination & Monitoring Fee. You must get your home inspected by a certified flood inspector to ensure you don't live in a flood zone. If you do, you will be required to purchase flood insurance. The flood determination and monitoring fee also includes ongoing changes to your property's flood status. This fee is around $20, and the cost of flood insurance will differ depending on where you live.
Homeowner Association (HOA) Transfer Fee. If you buy a property in a place with an HOA, you'll be required to pay a fee to join the HOA. This is a mandatory fee that updates your information in the system to replace the old owners. Sellers should provide you with HOA information like dues, financial statements, notices, and minutes from meetings. While HOA fees can vary depending on the area, on average they're between $150 to $250.
Homeowners Insurance. You'll need to provide your lender with documentation that you've paid your first year of homeowners insurance premium at closing. On average, homeowners insurance costs about $1,445 a year or $120 per month, but this cost can vary depending on where you live.
Lead-Based Paint Inspection. If your home was built before 1979, it's possible lead paint was used at some point in its lifetime. If that's the case, you'll want to get a certified professional to inspect the home for traces of lead.
Lender's Title Insurance. If there is an ownership dispute or a lien comes to light that was discovered in the title search, you'll want protection. The lender's title insurance protects the lender from liability.
FHA Mortgage Insurance Premium. Mortgage insurance premiums are required for loans where down payments are below 10% and are typically 1.75% of the loan amount. This is a one-time payment, but can also come with a monthly payment based on the terms of your mortgage loan.
Points. Points are optional payments to your mortgage lender to help reduce the interest rate on your loan. One point equals 1% of the loan amount. This is best for loans with a high-interest rate, if you have a low interest rate, this may not end up saving you much money.
Origination Fee. Not every lender charges an origination fee, but if they do it is about 1% of the loan total.
Owner's Title Insurance. This is a fee that protects you if someone challenges your ownership of the home. It costs about 0.5 - 1% of the purchase price of the home and is optional but recommended by lawyers as additional protection.
Pest Inspection.This is not always a required inspection, but in some states, it is and costs around $100. This is to have your home inspected to ensure it's not infected with pets, dry-rot, or any other damage caused by pest infestations.
Private Mortgage Insurance (PMI). If you pay less than a 20% down payment on a home, you'll be required to pay private mortgage insurance for between 10-11 years of your loan.
Property Tax. Any property taxes that are due for the remainder of that year after you've purchased the home will be due at closing.
Rate Lock Fee. A rate lock fee helps guarantee that the rate you have on your loan will remain as-is without changing from the time you receive your pre-approval on your mortgage loan until you close on the home. Rate lock fees, on average, cost 0.25 - 0.5% of the total loan value.
Property Appraisal Fee. You must get a professional home appraisal as part of closing. This appraisal determines a fair market value price for the home and typically costs between $300 and $500.
Real Estate Commissions. One of the larger closing costs, the real estate commission is usually paid for by the sellers of the home, not the buyer, and is about 6% of the home's gross purchase price.
Recording Fee. Your local recording office charges this fee for the processing of the public land records associated with the purchase of the home. This fee is around $125.
Survey Fee. In addition to having the home appraised, you'll also need to get the land surveyed. The survey fee pays for having a professional surveying company check all property boundaries and lines to ensure everything is where it should be. This fee runs between $300- $500 but can be more if the land parcel is larger than average.
Tax Monitoring and Tax Status Research Fees. To ensure you don't miss property tax payments, a third party is paid to notify your lender if you start to fall behind. The costs depend on where you live and what monitoring company your lender uses.
Title Search Fee. Title searches are required whenever you purchase a home. A title company will conduct a title search to ensure no legal issues, leans, or ownership disputes on the property you want to purchase. The cost associated with a title search is between $200 and $400.
Transfer Tax. This is a tax paid when a property transfers from one owner to the next.
How to Reduce Closing Costs
While this list seems overwhelming, it's essential to know about any and all fees associated with purchasing a home so you can not only save for them but also find ways to reduce them.
The key to reducing your closing costs is to compare prices and ask detailed questions of your lenders about the fees they're charging. In some instances, sellers can be persuaded to help you cover some closing costs, and some non-traditional loans like a VA loan may help cover closing costs. Research the payment assistance programs in your area to see if you can apply for additional financial aid to help cover closing costs.