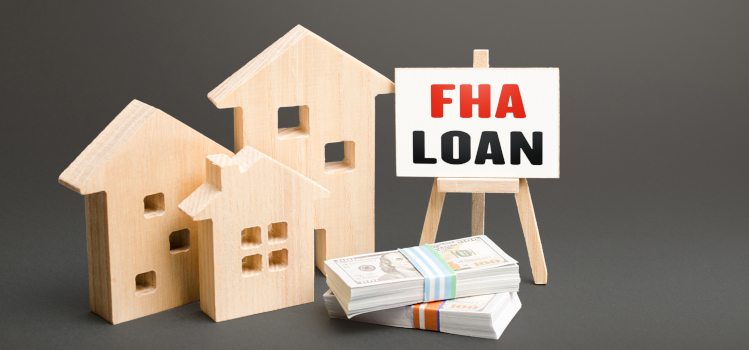 First-Time Home Buyers: What is an FHA Loan?
FHA loans have been helping Americans become homeowners since 1934. The Federal Housing Administration (FHA), overseen by the Department for Housing and Urban Development (HUD), provides home loans with lower down payments, closing costs, and easier credit qualification. These options make FHA loans an ideal loan for first-time home buyers versus a conventional home loan.
In this post, we'll cover:
What an FHA loan is
FHA loans for first-time buyers
FHA loans and mortgage insurance
Should you use an FHA loan to purchase a home
Before you buy a home, it's essential to know all of your financing options. So let's dive into FHA loans.
What is an FHA loan?
An FHA loan is a home loan insured by the Federal Housing Administration. An FHA loan allows borrowers (i.e., buyers) to finance their homes with lower down payments than a conventional home. Only FHA-approved lenders can issue an FHA loan, so be sure to keep that in mind. Further, FHA loans can be used to buy single-family homes, condos, and some prefab and mobile homes.
FHA loans can be used for the following:
For first-time home buyers
As financial help for seniors
To make energy-efficient improvements to your home
For manufactured and mobile homes
For rehabilitations and restorations on homes
An FHA loan has lower down payments and more relaxed qualifications, so they can be more accessible and more financially viable if you're still building your credit, haven't been able to build up your savings, and/or have suffered financial hardship.
FHA Loans for First-Time Home Buyers
If you're a first-time home buyer, your FHA loan can help cover up to 96.5% of the cost of the house. In addition, there are three benefits to FHA loans that make them a better option when compared to conventional (bank) mortgage loans.
FHA Loans Require Lower Down Payments
The average down payment requirement for a conventional home loan is 20% of the cost of the house. This means if you're buying a house for $200,000, you'll need to pay $40,000 at the beginning of the home-buying process.
The average down payment requirement for FHA loans is 3.5%. So, if you are looking to buy a $200,000 home, you'll only need to put down $7,000.
Conventional Loan Down Payment on a $200,000 home: $40,000
FHA Loan Down Payment on a $200,000 home: $7,000
The reason FHA down payments are so low is because it is HUD and FHA's mission to help to make housing fair and affordable for all Americans.
FHA Loans Have Lower Closing Costs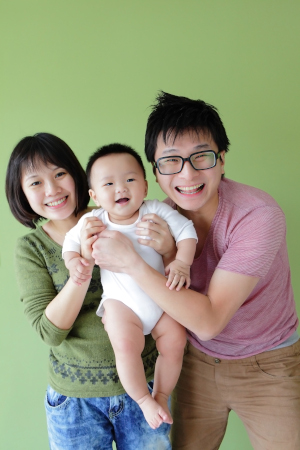 Closing costs are costs that cover all the fees and expenses you pay, apart from the down payment, when buy your home. Some of these fees can be attorney fees, homeowners insurance, credit report fees, and so forth. These costs vary depending on where you live and can cost anywhere from $3,000 to $10,000+; closing costs are not a part of the home cost or the down payment.
With FHA loans, closing costs are usually between 2% to 4% of the total cost of your property. Moreover, FHA also allows sellers to help cover your closing fees up to 6% of the home purchase price. You can further decrease your closing costs by:
Improving your credit score
Negotiating better rates with your lender
Check the details of all fees to ensure you're not getting overcharged
Closing fees are a standard part of the home buying process, so whether you're using a conventional loan or an FHA loan, you'll want to save for them.
FHA Loans Have More Relaxed Credit Score Requirements
To qualify for a conventional (or bank-backed) loan from a lender, you need a credit score of 620. Keep in mind that 620 is the minimum you need. The higher your credit score, the better interest rates you'll get and the more money you'll be able to borrow.
With an FHA loan, the minimum credit score requirement is 500. With a credit score of 500, you'll need to pay 10% down; with a credit score of 580, you'll only need to pay a 3.5% down payment.
Regardless of the loan you choose, you'll want to make sure you're actively working on improving your credit score.
FHA Loans and Mortgage Insurance
It is important to note that any down payment less than 10% will require buyers to purchase mortgage insurance. A mortgage insurance premium (MIP), will be due at closing and costs 1.75% of your total loan amount. If you're borrowing $193,000 for a home loan, you'll need to pay $3,377.50 at closing.
For down payments less than 10%, mortgage insurance will be paid in small, monthly installments through the loan duration. If you paid 10%-19%, you could ask your lender to drop the mortgage insurance after 10 years; after 11 years, they'll be required to do so.
Should You Use an FHA Loan to Purchase a Home?
There can be many unknowns when you're buying your first home, and it's easy to feel overwhelmed. An FHA loan can help you if you're a first-time home buyer, because it's geared towards people who want to purchase a home but may not have the money or the credit score necessary. This often includes buyers who are newly married, just out of school, or still in school. In today's economy, it seems impossible to be in school or just married and buying a new home, but this is what government-backed home loans like the FHA loan help you to achieve.
As a first-time buyer, you must know the terminology and the market. You also need to—and we cannot stress this enough—do as much research about the home buying process as possible before you even start looking at homes.