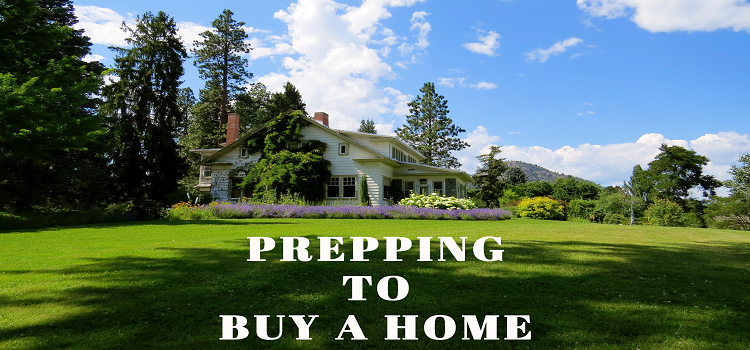 Prepping to Buy a Home
If you are a buying a house for the first time, you must prepare for some additional, unexpected expenses. When buying a home, there are almost always additional costs you will incur that you had not thought about before buying. We know you were excited because you found that ideal home at the right place in the right neighborhood with almost all those features you had on your checklist. Be careful though because you do not want to end up paying a ton of money unexpectedly right after you move in.
Prepare for anything
As most new home buyers know, your costs do not stop at the down payment. Most of the other costs involved with buying a home are wrapped up in a nice package and included in the home buying process. Those costs include things such as closing costs, homeowners insurance, lender fees, and appraisal fees. However, there may be other costs to consider when buying.
If the home you purchased in a brand spanking new then you do not have much to worry about as far as improvements or repairs. However, if the home was previously occupied, you may have to deal with issues caused by the previous owners or tenants. Any repairs or improvements that must be made will be your financial responsibility the moment you sign the deal. Hopefully, you paid for a home inspection before purchasing the home so that you are ready for any hidden damages that may end up costing you money down the line when wood rot or electrical issues need repairs. If you didn't hire an inspector, then you should have one give the home a thorough examination to find out what you might be looking at as far as maintenance and potential expenses go for your new home.
Furnishings
An additional cost for your home is your decor and comfort. It is surprisingly easy to forget about how you are going to fill out all of the additional space in your new home. This is especially true if you are a first-time buyer who previously rented in a smaller space.
Additionally, you need to consider that your bills will be much higher than they were when you were renting. Adding to those costs, you might discover that you are now on the hook for some utilities that your apartment or rental covered for you such as trash, wastewater, or garbage pickup.
Look to the future
They say that the best-laid plans of mice and men often go awry. This adage is almost always prescient, but that should not deter you from laying out good plans for your future. Having a plan of action in place to the effect that an unforeseen expense blindsides you one day down the road is the best way to protect yourself and your home investment. When thinking about buying a home make sure you examine all the potential expenses, upgrades, and improvements that you would consider adding to the home over the next ten to fifteen years. Consider those expenses when you decide which home to purchase. Be sure to consider the age of the home as well. Older homes may have a higher insurance premium and could end up costing you more down the road.
As another safeguard, make sure you are not overextending yourself when putting down a large sum on a down payment. You should always have an ample amount of money saved away for a rainy day, so be sure to consider that when estimating your costs
Another great way to save on a new home is to consider a
rent-to-own home
as they typically have a much lower down payment and no PMI payments.