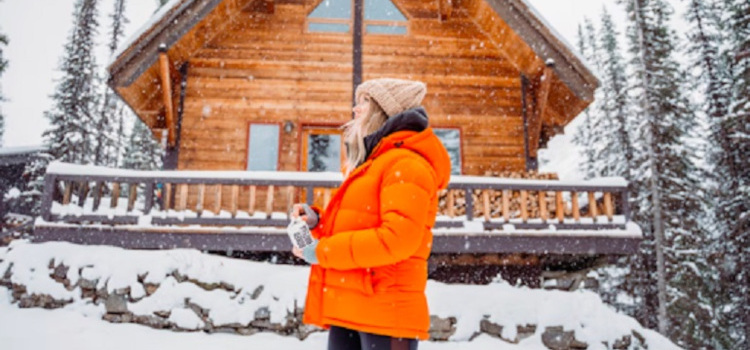 What Does Weatherizing a Home Mean?
Weatherizing your home is an integral part of preventative maintenance. By weatherizing your home, you ensure that it's ready for whatever the winter has in store and save you money on your energy bills while making your home more comfortable.
Weatherizing your home keeps it nice and cozy in the winter. It also helps you save money on energy bills by preventing warm air from leaking out of your house.
How to Weatherize Your Home
What is weatherization?
Weatherizing your home is the act of doing preventative maintenance and planning for the cold winter weather. It includes outdoor and indoor inspections and can resemble an energy audit in that it looks at things like ducts, vents, and other areas where air may be escaping your home, increasing your energy bills and decreasing energy efficiency related to broken, old, or improperly installed equipment.
You may have an energy audit program with the city where you live, which may provide free or heavily-discounted energy audits for your home through a locally-trained partner. The inspection of things like the duct and ventilation system is usually something best left to an expert, so you avoid possible injury performing more complex checks on the house's energy systems.
10 Ways to Weatherize Your Home
Make Sure You Have Non-electrical Heating Sources.
Snow and ice typically accumulate on power lines or on tree limbs that fall onto power lines, which can cause power outages. With this in mind, it's important to have some non-electrical heating sources at the ready.

Non-electrical heating sources can including:
Natural gas heaters
Kerosene heaters
Propane heaters
Wood stoves
Generators
If you choose a gas-powered source, read all of the directions carefully to ensure you're operating it carefully; some gas-powered heat sources are not meant for indoor use. Never bring a barbecue or grill inside to heat your home as you can die from carbon monoxide poisoning. It's important to do all of your research so you can keep your family warm and safe.
Take a Look at the Outside of Your Home.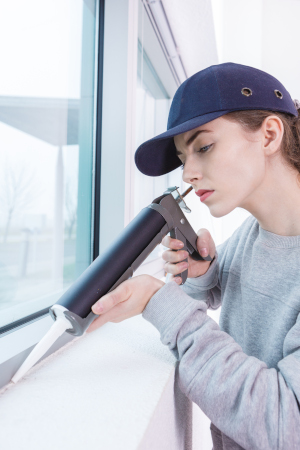 While you can have a professional do a deeper, overall inspection, there are some things you can examine to ensure the outside of your home is ready for the winter.
Check your roof to make sure there are no holes or missing/out of place shingles.
If your home has exterior steps, make sure to tighten or repair any loose boards an railings that might increase the chance of a slip and fall during icy weather.
If it's safe to do so, check your crawl spaces to see if they are insulated.
Get Your Furnace Inspected.
Your furnace can leak, causing carbon monoxide to escape out into your home, so it's important to make sure it's working properly. You can purchase and install a carbon monoxide detector and replace the filter to keep dust from circulating in your home's air.
Invest in a Programmable Thermostat.
You can keep your home comfy and warm while saving money on your energy bills with a programmable thermostat. You can set the thermostat to keep the air cooler dring the day when nobody is home, then have it strt heating up before you come home. This prevents your heater from running at full-blast all day, which can really raise your energy bills.
Weatherstrip Doors and Windows.
Weatherstripping can be purchased online or at any home improvement store. Weatherstripping helps you seal doors and windows from the elements by filling any spaces between doors and doorways, as well as windows and their sills.

Weatherstripping helps prevent air from leaking outside of your home so you're not "heating the outdoors" when you really just want to keep your home nice and cozy.
Set Your Ceiling Fans to Clockwise.
Yes, you can set your ceiling fans to clockwise and counterclockwise depending on the season. When your fans are clockwise, they gather the warm air accumulating on the ceiling and push it down into the room, making the room warmer. In the spring, you'll want to reverse the fans to keep cold air circulating instead.
Check Your Attic and Basement for Insulation Issues.
Make sure you have enough insulation in your basement and your attic. No or improper insulation causes warm air to leak out of the home in the winter, leading to higher energy bills and preventing you from heating your home as well as you could be.
Protect Your Pipes.
Protect your pipes from freezing (and bursting) by adding pipe insulation covers. They'll help keep your pipes from bursting, which can prevent significant damage to your plumbing and your home's interior.
Protect Your Pets from the Cold!
As the saying goes "If you're cold, they're cold." Stock up on food just in case there's a storm that requires you to shelter in place. Ensure your pets have adequate shelter; ideally, this is inside, so they can be cozy and safe with you.
Have the Tools You Need to Dig Out.
If you live in an area where ice and snow are a risk, it's important to have snow shovels, rock salt, kitty litter, and the like. The kitty litter will help you gain traction on icy ground if you find yourself having trouble getting out of your driveway.
Weatherizing Your Home
Weatherizing your home can be an easy chore if you're handy and able to tackle the checklist. If you don't have the skills or the time to do everything properly and safely, however, consider having local experts do the weatherization for you. Many HVAC companies do weatherization and preventative maintenance services that can help make sure your home is winter-ready.