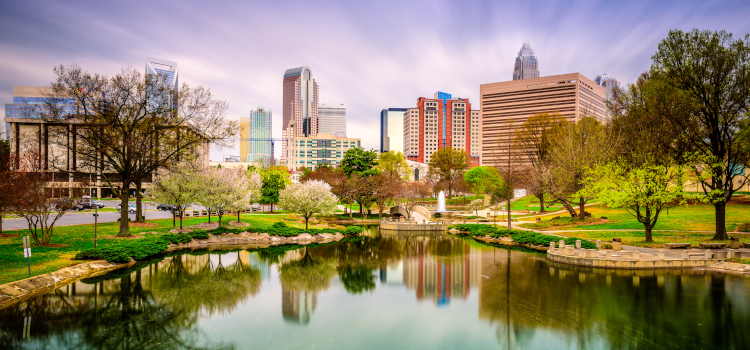 Rent-to-Own Homes in NC: What You Need to Know
Rent-to-own homes in North Carolina (NC) are becoming more popular as the national housing market makes purchasing a home in the traditional way more expensive. With a rent-to-own home, you can find a single-family home with multiple bedrooms and bathrooms in communities that fit your needs. Wwhat is rent-to-own, though, and why is a rent-to-own home in NC a good investment?
In this article, we'll cover:
Rent-to-Own Homes in North Carolina
Whether you already live in North Carolina or you're looking to make a move there, this article will help you understand the rent-to-own home market and how it can help you find a more affordable home for you and your family.
What is a Rent-to-Own Home?
A rent-to-own home is a type of home-buying contract in which a buyer lives in the home as part of a lease agreement. At the end of the lease agreement, the renter/buyer can purchase the house or opt to not buy the home.
Rent-to-own contracts are either two contracts: a rental agreement and a home-buying contract, or one contract that encompasses both. Rent-to-own homes are often listed on home-buying websites and websites, like Housing List, which specialize in rent-to-own home listings.
North Carolina General Statute
North Carolina General Statute NCGS §47G states that, "No real estate broker can construct, draft or otherwise offer an Option form or any other contract requiring the drafting of provisions." This means that the agreement must be agreed upon by the land seller and the potential buyer. A property manager can help offer your purchase price and your option terms (whether you're leasing with the possibility of purchase or you're going to purchase for sure).
Remember that the Property Manager represents the seller's interests. The Property Seller can not give you advice on what to offer and must tell the sellers all that you say, even if you don't want it to be relayed to the sellers. It's best to consult a lawyer or a real estate agent regarding the deal and then offer it to the Property Manager to convey to the sellers.
No matter what, it's always important to review all real estate documentation with a lawyer or other real estate professional to ensure the contract is what you want and can afford to pay. Remember: it's your job to advocate for yourself and your interests.
How to Rent-to-Own a Home in NC
Rent-to-own homes in NC are the same as rent-to-own homes in many other states. It's essential to understand how the process works to ensure you have everything you need when you get started on the buying journey.
Financing
Before you start looking for rent-to-own properties, it's important to understand how much you can afford. When the time comes to purchase the property, you can use a home mortgage loan. Be sure to get pre-qualified before you start looking. A pre-qualification will tell you if you're eligible for a conventional loan or if you'll need to see alternate financing through government-subsidized loans like the FHA, VA, or USDA loans depending on what and where you want to live.
The significant factors needed to get qualified for a loan:
Most lenders of conventional loans want you to have a credit score of at least 650. If you currently have a credit score less than 650, you won't be eligible for a conventional loan, but may be eligible for a government-subsidized loan.
The amount of savings you have is also a strong indicator that you are financially responsible. If you have little-to-no savings, you'll not likely be eligible for a traditional home loan.
Steady employment is also a must. If you work part-time or can't prove at least a year of regular freelance employment, then you'll be considered a risk and likely will not get approved for a traditional loan.
A history of on-time bill payments for expenses like utilities and credit cards. If you have a long history of paying your bills on time, lenders will see you as a person capable of handling more significant financial obligations. This will make you an attractive loan candidate.
If you don't meet all of the criteria above, that's okay. You may still be able to qualify for a VA, FHA, or USDA home loan, which accepts a lower credit score and can offer lower down payment options and lower closing costs.
Find the Property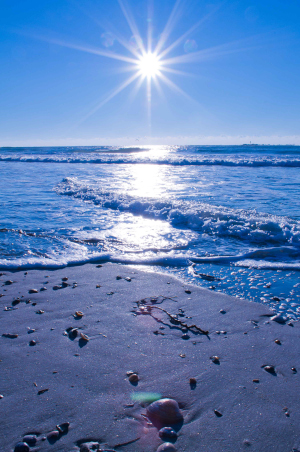 Using a site like Housing List, which specializes in a rent-to-own home listings, you can search for rent-to-own properties in North Carolina by city or zip code.
Negotiate the Selling Price
Once you find a property that fits your needs, you'll want to contact the seller and start negotiating the purchase price. You must understand the real estate market in your area, so you know the price of the house you're looking compared to similar houses in the area. The seller will more than likely have a house price in mind, but you have the right to negotiate that price based on market information and what the inspection may uncover.
Inspections
Like any home purchase, you'll want to get the home inspected. Do this before you sign off on a purchase price and the rental agreement and purchase contract. An inspector will come to the house and look at the home from roof to foundation to ensure it's safe to live in. The home inspector looks for issues like insulation problems, electrical concerns, and cracks in the foundation. The inspector doesn't have the seller's interest in mind; his/her job is to look at the home and report truthfully on the findings.
If the inspector uncovers a long list of issues with the house, you can negotiate on the price and work with the seller to see what they'll cover and fix and what you'll need to fix yourself.
Get the Contract Made and Signed
Some rent-to-own contacts are either one big document or two separate documents: one to cover the lease agreement and one to cover the home purchase contract. It's up to you and the seller to determine which type of contract makes sense for you.
Once the contract is made, be sure to have it reviewed by a lawyer or real estate professional, NOT the Property Manager, as the property manager represents the seller's interests, not yours. You'll want a 3rd party, impartial person to review the contract to ensure everything that's supposed to be in the agreement is in there.
Are Rent-to-Own Homes in NC a Good Investment?
A rent-to-own home can be a more financially viable option for first-time buyers and buyers who need extra time to rebuild their savings and credit scores. While you live in the house you intend to purchase as a renter, you'll have spare time to save more money and improve your credit score by reducing debts, making on-time payments, and getting your credit cards under control.
North Carolina is also a beautiful state with excellent employment opportunities in aerospace and defense, automotive, information technology (IT), biotech and pharmaceuticals, business and financial services, and textiles. In addition to ample job opportunities, North Carolina also has 85 colleges and universities, so the opportunity for education is everywhere!
With mountains, beaches, and urban centers, North Carolina has everything you need to grow your family and career and enjoy a great quality of life.