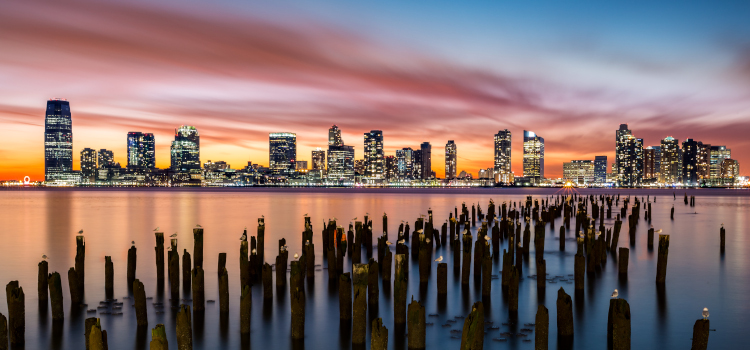 Rent-to-Own Homes in New Jersey: What to Know
Rent-to-own homes in New Jersey are becoming a more affordable way to live in the Garden State as home prices soar. From first-time buyers to seasoned home buyers, rent-to-own homes are a more affordable option than traditional home buying. Rent-to-own homes allow buyers to live in the house as renters before purchase and can help remove conventional barriers to home ownership.
Let's look into rent-to-own homes in New Jersey and whether they're a good investment.
Rent-to-Own Homes in New Jersey
Rent-to-own homes in New Jersey are becoming a more popular trend. The housing market in New Jersey is fiercely competitive and expensive. With a middle-class income between $60,000 and $177,000, the median home sale price right now is $319,200 or about $187 per square foot. With this in mind, more people are turning to rent-to-own homes in New Jersey as a more affordable option.
In this article, we'll briefly cover what rent-to-own homes are and facts about New Jersey's job market, economy, and the lifestyle options that many New Jersey residents enjoy on a daily basis.
What is a Rent-to-Own Home?
A rent-to-own home in New Jersey is an agreement between a buyer and seller that allows them to live in the home as a renter before purchasing the house itself. Part of the rental payment goes towards paying the mortgage of the home, and the buyer puts down a small down payment called an option fee, typically between 1%-5% of the home's purchase price.
Rent-to-own homes have several benefits:
You get to live in the home before you purchase it.
A percent of your rent payment goes towards paying the mortgage, which means you'll have less to pay on the home when it comes time to purchase.
If you choose a lease option, you are not obligated to buy the house at the end of the rental period.
You have time to save up for the house while you live in it.
When it comes time to purchase the house, you'll be eligible for both traditional mortgage loans and government-backed loans like the FHA, VA, and USDA loans depending on your credit history and ability to qualify.
To find out more information on rent-to-own homes, check out this article, How Do Rent-to-Own Homes Work and Are They Worth It?
How Do You Find Rent-to-Own Homes?
Rent-to-own homes are relatively easy to find thanks to the internet. You can search for rent-to-own home listings by city, state, or zip code with websites like Housing List. You can also find a real estate agent to help you find a rent-to-own home, but doing your research is part of the process regardless of whether you use an agent or work directly with the seller.
Is New Jersey a Good Place to Live?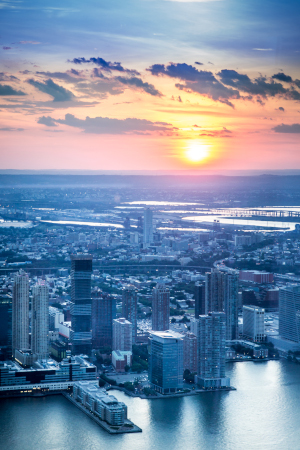 New Jersey is called the Garden State for a reason; it not only boasts many miles of beaches, but also forests, small quaint towns, and bustling urban centers like Atlantic City. To learn more about it, let's look at some different aspects of the state from the job market to the economy, and more.
Jobs
New Jersey's job market has been steadily growing and it doesn't look to be slowing down. In July 2021 alone, New Jersey added almost 15,000 jobs and has received 441,700 jobs or about 62% of the jobs lost in 2020 due to the pandemic.
The top 10 employers in New Jersey range from industries like technology, pharmaceuticals and life sciences, financial services, transportation logistics, and more. Here are the top employers and their locations:
Cognizant - Teaneck, NJ
Panasonic Corporation of North America - Newark
Johnson & Johnson - New Brunswick
Conduent - Florham Park
Becton, Dickinson, and Company - Franklin Lakes
Merck - Kenilworth
Bed Bath & Beyond - Union
Toys R Us - Wayne
Automatic Data Processing - Roseland
Optilight - Asbury
Economy
With job recovery happening month over month, New Jersey's economy is recovering as well. New Jersey has 19Fortune 500 companies, four of which are Fortune 100 companies. New Jersey was been named the Best State to Live In for 2021, which takes into account affordability, economy, education, health, quality of life, and safety.
Lifestyle
New Jersey is more than just "The Shore." The Garden State has historical state parks, forests, mountains, beaches, bustling urban centers, and quaint towns. New Jersey is also just a quick train ride to both New York City and Philadelphia.
New Jersey has a thriving arts and culture scene with theater, museums, art galleries and studios, outdoor music festivals, comic book stores, and independent bookstores.
In addition to being ranked 2021's best state to live in, New Jersey ranks number one in a few other areas, as well:
#1 state in which to raise a child by Save the Children 2020
#1 Best Golf Course in the US by Golf Digest 2019
#2 states for most land dedicated to parks by New Jersey Herald 2021
To learn more about what New Jersey has to offer, check out Choose New Jersey.
Are Rent-to-Own Homes in New Jersey a Good Investment?
Investing in real estate can be a good idea. Purchasing a home is making an investment in the home, the area you live in, and yourself. When you purchase a home you build equity, and carry a financial responsibility that makes you more attractive to lenders, which means you're more likely to qualify for better loans with better interest rates in the future, as long as you pay your mortgage on time.
With a rent-to-own home, you have the ability to live in the home before you purchase it. Not only do you get to try out the house, you get extra time to save up for a down payment, and improve your credit score to help you get a good loan when the time comes to buy the house.
Whatever purchase path you choose, be sure to do your research on the housing market, on your financing options, and the type of house you want to buy.