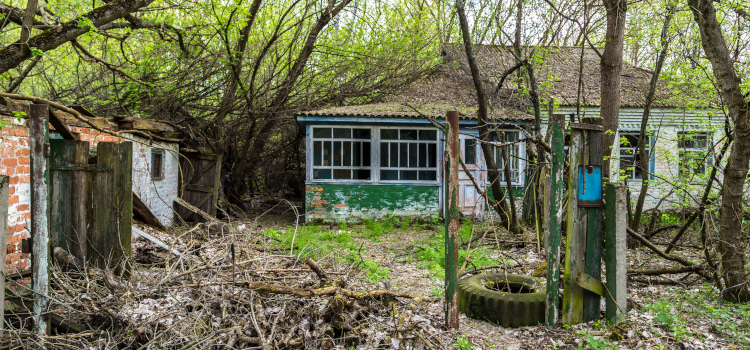 Rent-to-Own Scams to Avoid
With rent-to-own homes becoming more and more viable options for first-time and seasoned home buyers alike, it's important to know the difference between a good rent-to-own home deal and a rent-to-own scam.
Let's examine all the factors you need to consider when entering into a rent-to-own contract, so you can be confident you're getting exactly what you need.
How to Avoid Rent-to-Own Scams
Rent-to-own homes are homes you rent for a defined period of time before you buy it. Because the advantages are numerous, it's important to understand how an actual rent-to-own home process works. When you are prepared and have done your homework, you can quickly identify the red flags that signal a bad deal.
Make Sure the Listing is Legitimate
There are several websites like HousingList, that list rent-to-own properties near you. Whether you're moving to a new place and want a rent-to-own home or you're looking to upgrade your current space, it's important to understand what a legitimate rent-to-own listing looks like.
First, be sure that the listing specifies rent-to-own. Several sites list rent-to-own homes with traditional home sales and foreclosed homes. Be sure the listing you look at contains details like:
Property information
The number of bedroom and bathrooms
The year the home was built
The square footage
More than one image of the house itself
Many real estate websites require users to register with the site to view pricing and other sensitive details. This is typically done to weed out spammers and people who aren't serious about looking for homes.
Note that you can look up rent-to-own listings on your own and/or have a professional real estate agent help you find rent-to-own properties that are ideal for you in your desired location and within your budget.
Look at the Property Before You Sign an Agreement
Signing a document on a house sight unseen is incredibly risky, no matter how friendly people sound on the phone or via email. If you absolutely cannot look at the house before you sign a contract, have a friend, family member, or real estate agent visit the property for you, take the tour, and take pictures and videos. This way, you can see the state of the house in real life and not just how it's described online.
Remember: Once you sign the contract, you have to honor the details. If you have a two-year lease agreement with severe penalties for leaving the contract early, then you may end up stuck in a house that isn't at all what you need for two years. In the worst-case scenario, the house could even be dangerous or too damaged to occupy.
Have a Professional Review the Contract
Whether you're using a professional real estate agent or a lawyer, having someone with knowledge of the process and the laws reviewing the contract is a must. A rent-to-own contract can be one document or two, depending on how the seller wants to work the deal. If the rent-to-own contract is one document, it will include the lease agreement and the home purchase details. If it's two documents, there will be a contract just for the lease agreement and a contract for the home purchase.
It's important to review all documents carefully, so you have critical information accurately listed, such:
Monthly rent
Lease term
Landlord responsibilities
Deposit and fee information
Purchase option details
Home price
Option types
These are just some of the many items you'll want to check for before you sign the contract. If you are sent a contract and the seller is aggressively pressuring you to sign right away, this is a big red flag! It typically means some details are missing or not what you agreed upon when the original deal was discussed.
Do Your Research on the Property
Be sure to treat your rent-to-own contract just as you would a more conventional home purchase. This means you need to do your research on the property to ensure there aren't any issues the sellers haven't told you.
Typically, you'll want to do a title search, which costs about $100, to see if the sellers have the title of the house and own the property. The title search will also inform you of any liens, legal disputes, or back taxes on the property that will become your issues once you own it. If there are legal disputes or the sellers don't have the title, you may have spent a lot of money to buy a house that wasn't even yours to buy.
If a seller balks at you doing a title search, tread carefully. Ask them about their concerns, but calmly and firmly communicate that this is a normal part of a home-buying process and that you'll be sure to let them know if anything is found that raises concerns. Be sure to use an independent company to conduct the title search, not one recommended by the home owners or run by their peers or friends. If they tell you they already have one for you to look at, politely let them know that you'll be doing your independent research. If they push, then they're more than likely trying to hide things from you, so you'll want to get out of the situation as soon as possible.
Get an Inspection
Like any home purchase, you'll want to get an inspection done before you move onto the property. An inspection will tell you the condition of the home's construction from foundation to roof. An inspector will cover the house from top to bottom, looking for issues, and will let you know if there's mold, outdated or broken systems, and any other problems that would negatively affect the living conditions of the home itself.
It's not unusual for issues to be found, especially in older homes, and you may be able to leverage these issues to lower the down payment and the overall price of the house. If you have don't understand something the inspector tells you, ask questions; this is why you get the inspection, so you know exactly what you're getting.
Know Your Lease Options
With rent-to-own homes, there are two types of lease options:
Lease Option
A lease option means you have the right not to buy the house at the end of the lease agreement. You may decide the neighborhood isn't right for you or that your life situation has changed and the house is no longer suitable. Whatever the reasons, you'll be able to walk away from the agreement without penalty.
This agreement is recommended whether you know you're going to buy the house for sure or not. You can't predict the future and being able to leave at the end of the agreement if you need to is an important safety clause for you.
Lease-Purchase
A lease-purchase option locks you into the purchase of the home at the end of the lease agreement. There can be a few issues with this:
you may not be able to afford to purchase the home by the end of the lease agreement;
the real estate market may have dropped, locking you into a house price that is way above market;
your situation has changed, and the house or the area is no longer suitable to your needs.
Whatever your reason(s) may be, you do not want to be stuck in a contract where you must buy the home no matter what.
If the sellers aggressively push for a lease purchase, this may not be a sign of a rent-to-own scam. Some sellers only want lease-purchase agreements to ensure their house will sell at the end of the leasing agreement. You can always walk away from a contract before you sign it if your needs and the demands of the sellers are not compatible.
Whatever option you choose, be sure it is clearly stated and defined in the contract.
Lock-in the House Cost
When you create a rent-to-own home contract, you'll be locking in the final purchase price for the house. This can be a pro or a con depending upon the housing market at the end of your lease agreement.
If the housing market is highly competitive, then the price of similar homes in the area would be much higher than the locked-in price you have, giving you an advantage versus other buyers. If the housing market is much lower, then you'll have been locked into a purchase price that is well above average. This is another reason why a lease option is preferable; if the cost of the house is much higher than what the market dictates, you'll have the ability to negotiate with the sellers to see if a compromise can be reached. If not? You have the option to walk away from the purchase of the house.
Avoid Rent-to-Own Challenges
Rent-to-own home scams and challenges are easy to avoid as long as you know how the process is supposed to work. Be sure to do your research, work with professionals, and ask as many questions as you need to get the answers that will help you make a good decision.
To get more information on how rent-to-own homes work, check out our post, How Do Rent-to-Own Homes Work and Are They Worth It?