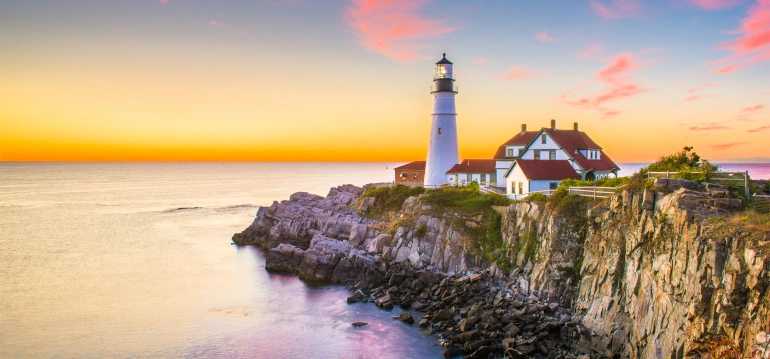 What to Know About Rent-to-Own Homes in Maine
Rent-to-own homes in Maine are becoming a more attractive option for buyers moving to the Pine Tree State. Housing prices shot up from $190,400 in 2019 to $306,018 in 2021, while the average household income only rose from $57,918 in 2019 to only $76,227, meaning that the rise in housing costs is not equal to the rise in income, leaving many people in a position where buying a home is no longer within reach.
Luckily, rent-to-own homes in Maine are an affordable pathway to homeownership.
What we'll cover in this post:
How rent-to-own homes work
New regulation in Maine for rent-to-own homes
Employment, census, and cultural stats about Maine
Rent-to-Own Homes in Maine
A rent-to-own home is an affordable, alternative path to purchasing a home. Whether it's because you are a new buyer, need to rebuild your credit, or just don't have enough savings to apply to a traditional mortgage loan, rent-to-own homes can help you purchase a home more affordably.
How Rent-to-Own Homes Work
Rent-to-own homes are a hybrid between rental agreements and traditional home-buying contracts. It's an agreement between the buyer and the seller that the buyer may live in the home before purchase. A rental agreement is drawn up with a specified period, typically between one to three years, where the buyer lives in the home as a renter. An upfront fee called an option fee is paid at the beginning of the lease, and part of the monthly rental payments go towards paying for the mortgage of the home.
Once the lease agreement is up, a tenant with a lease option can either purchase the home for the remaining price or choose to walk away from the property and look elsewhere. If the tenant has a purchase option, they must buy the house at this time. It's important to specify which option, the lease option or purchase option, you want to the contract is as accurate as possible. Remember to read the contract and have a real estate or law professional read it, as well, to ensure it's accurate and contains everything agreed upon in the deal. The last thing you want is to sign a contract that doesn't match your expectations.
Once the lease is up, a tenant/buyer can apply for traditional mortgage loans and government-backed loans (FHA, VA, USDA), and government-backed payment assistance programs as long as they meet all of the requirements.
The Benefits of Rent-to-Own Homes
While we've covered that rent-to-own agreements can make homeownership more affordable, there are also other benefits:
You have extra time to save for the purchase of the home.
You have more time to improve your credit score so you can be eligible for better mortgage loans.
You can live in the house before you buy it to ensure it's what you want.
You have time to explore the neighborhood, community, and school district before making a final commitment.
The option fee for a rent-to-own home is between 1-5% of the home's price, while a downpayment on a traditional home can be over 20% of the home's worth.
The rent-to-own process can be just the thing you need to get on the track to purchasing your first (or next) home.
New Regulation for Rent-to-Own Homes in Maine
Over the summer of 2021, Maine passed a new bill that adds both protections and requirements around option contracts in both traditional and rent-to-own agreements in Maine. The bill created a few requirements that must be included in a written contract like:
If the lease option is not exercised, then the homeowner must refund any initial payment from the start of the option contract that was over amounts specified by law.
The owner of the property is considered a "creditor" under the Maine Consumer Credit Code.
Add provisions and mediation terms related to certain foreclosure proceedings.
To read the bill in full, check out the Maine Legislature. The good news is that more and more legislation is being passed around rent-to-own homes to protect renter/buyers from large, unnecessary fees or restrictive covenants.
Why Rent-to-Own a Home in Maine?
Maine, also known as The Pine Tree State, is at the tip of New England. Full of lush evergreen forests and beautiful beaches, Main is a cozy state with something for everyone: industry, arts, and the outdoors.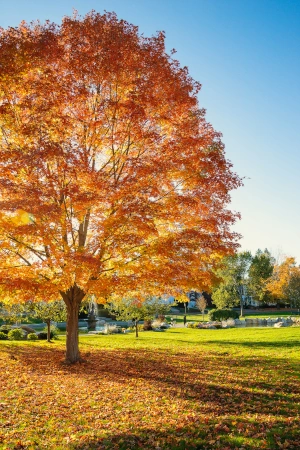 Quick Census Facts About Maine
The following are some quick facts about Maine based on a recent census:
Population: 1,344,212
The median value of owner-occupied housing units (2015 - 2019): $190,400
The current median value of owner-occupied housing units (2020): $306,018
Median gross rent (2015 - 2019): $853
The current median gross rent (2020): $1,102
Employment Information About Maine
Maine plays a critical role in national transportation, so it's no surprise that many jobs in Maine are available in the transportation industry. Maine also contributes to the national industrial output, though, with paper, lumber, wood products, leather, textiles, electronics, tourism, and a growing presence in the healthcare industry.
Here are the top 10 employers in Maine:
Maine may be the best place to kickstart a new career or advance in your already chosen field with all of the opportunities.
Arts and Culture in Maine
Historically, Maine has attracted artists, writers, poets, and crafters looking to create art in a beautiful, natural setting. Today, Maine's arts still flourish with crafts, art, theater, music, and more available in the lake, mountain, and beach towns of the Pine Tree State.
There are many famous museums like the Maine Art Museum, many fairs, and festivals, and performing arts theaters that feature local shows, national comedians, and international musicians.
Is a Rent-to-Own Home in Maine a Good Idea?
A rent-to-own home in Maine may be the best pathway to homeownership for you. Like any financial decision, it's essential to do your research on the process and make sure you have what you need to take the first step. Start by looking at rent-to-own home listings in Maine to see what is available today!